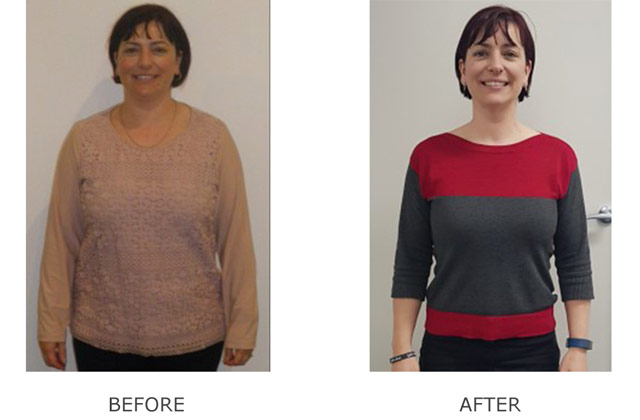 I am love, love, loving my new look, confidence and healthy lifestyle!
I get so many comments at work and from people I haven't seen for a while – it's a real confidence booster! I was super excited when I went dress shopping for an upcoming wedding – able to try on so many dresses and loving what I saw back in the mirror – instead of the previous look of "that'll do until I lose weight!" I can't wait to wear it out!
Before Cohen's I thought I was eating healthy, all the right foods, never skipped meals and worked out at the gym a lot! And yet I only got bigger – I figured it was 'turning 40' that did it. Little did I know that my healthy eating was unhealthy for me and my body just turned it all to fat.
I've lost just over 19 kilograms and on a small frame it's very evident, I am healthy again and love the way I look and feel – my confidence is great. I look forward to passing this healthy eating onto my family for life!
Thank you to Dr Cohen and The Cohen's Team