Lose Weight Fast and change your lifestyle permanently!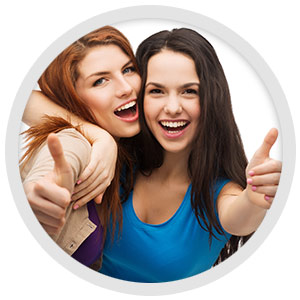 Why Choose Cohen's
---
You get a highly Personalised Program, backed by years of scientific and medical research, made specifically for you.
It's a lifestyle, not a diet, which makes you lose weight rapidly in a healthy way.
You get expert advice from our passionate and experienced team of consultants.
You become part of the exclusive Cohen community that can support you on your journey to health.
Success Stories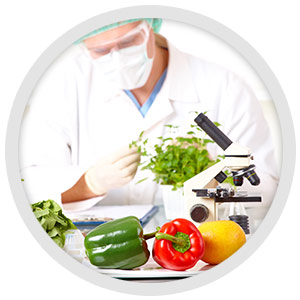 How It Works
---
Using food to address the hormonal imbalance is the safest and most natural way to lose weight.
Dr Cohen only 'prescribes' foods tested, to allow the body to do what it is naturally designed to do, which is to burn fat.
With the right combination and quantities of foods, your hormonal imbalance can be targeted, you will lose weight fast and your weight can be controlled successfully.
Find out more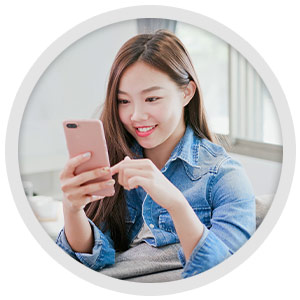 More info on getting started
I have been overweight since I was 9 years old. I am now 17 and after losing 31 kilograms with the Cohen's program, I have a new life!

GRACIE
After years of crash dieting and yo-yo weight gain/loss, I have found the right way. I encourage any overweight person to do the Cohen's program... it works!

DEB
I was your classic, busy executive - stressed, with a string of health problems. After being on my Cohen's program for 2 months, everything has changed. I feel healthy, have normal cholesterol levels, manage stress easily, more energy to face the day and sleep well! I have more confidence and am doing better in my career!

CATHERINE
I am an active grandfather. My wife went on the Cohen's program and what a positive difference - New clothes, new attitude! I had to try it! I lost my 27 kilogram baggage and my grandkids do not know where I get my energy from!! My wife and I feel and look 10 years younger!

GEORGE
I never believed anything would work for me. I tried everything on the market, but nothing worked for long. My friend lost 32 kilograms with the Cohen's program and is still as slim 3 years later. I lost 43 kilograms in 4 months and I feel great!

TRACY
I lost 27 kilograms in 3 months and also lost half my husband (who was also on the Cohen program) but, gained a brand new man! Many thanks for changing our lives!

PIPPA
Thank you for giving me back my self respect and confidence. Now I can wear skirts and even shorts! I can eat at a restaurant without everyone staring at 'the fat lady stuffing her face!' Thank you so much Dr Cohen and your wonderful team.

JILLIAN
I lost 150 kilograms in 10 months. My stress levels are down and I have so much more energy at work!

PETER
The only program that ever worked for me!

NATASHA
My cholesterol dropped from 9 to 3. My blood pressure is normal for the first time in 8 years and I lost 24 kilograms in 2 months. Never felt better!

DAVID
No more huge bottom, everything has slimmed down, I feel years younger and so much more confident!

HAILEY
It worked for me. 17 kilograms in 6 weeks and my wife fell pregnant! She was also on the Cohen's program!

JOHN
This is the first time I have ever got to my goal weight even though I have a thyroid deficiency and was told I would never lose weight! 20 kilograms in 12 weeks gone on the Cohen's program!

ELIZABETH
This 'diet' is so simple and easy to follow - 'your food becomes your medicine'. No unusual foods, just normal food suited to your body and what it requires to become healthy and slim again. Just before my wedding and honeymoon in the Bahamas! I love my new figure.

KATIE
There are so many gimmicks, fashionable diets and quacks out there. I am a medical doctor and I was initially still doubtful, until I saw the fat melting away every day. I lost 37 kilograms in 3 months and I no longer diet and refer all my clients to the Cohen's program.

COLIN
The Cohen's program helped me change my life! I lost 120 kilograms over 10 months and have a new life!

JAMES
I had been on every diet with no success. I met an old friend who had done the Cohen's program and lost 30 kilograms over 7 years ago and was still at her goal. I phoned immediately! I lost 54 kilograms in just over 5 months and have never felt healthier!

BEVERLEY
I began my Cohen's program and to date have had an incredible weight loss of 24 kilograms. Thanks to Dr Cohen and his fantastic consultants, this is the easiest weight loss program I have ever used.

KIM
Before Cohen's, I wouldn't go a day without eating chocolate and rarely ate properly. My Mum struggled with her weight and I was headed in the same direction. My Mum and I both started the Cohen's program and at our 4 week weigh in we had both lost over 9 kilograms. I can now walk past a vending machine or be in the shops without buying chocolate!

JO
Over the last 20 years I have been on just about every diet you could imagine, with temporary results and afterwards putting on more than I had lost. Thanks to the Cohen's program, I have lost 45 kilograms and kept it off.

TANYA
For the first time since I was about 15 years old I feel self assured and comfortable with myself. I lost 19 kilograms in 12 weeks and feel great. Cohen's has renewed my self esteem and my life. Finally a diet that works and is not difficult. I can not believe I do not have hips anymore! THANK YOU!

MELISSA
I lost 23 kilograms in 3 months with the Cohen's program. It was such a great way to lose weight, never once did I feel I was hungry or had no energy. I am now wearing a size 10, playing netball and having fun with my four beautiful children!

TRISH
It is amazing what the Cohen's program has done not just in regards to the amazing weight loss of 25 kilograms, but in the way my health issues all but disappeared. I used to suffer from chronic leg aches, constant body tiredness and headaches and now that is all gone. Cohen's has given me the confidence and I can do anything again!

DEBBIE
I am absolutely amazed at the results! When I read testimonials from previous clients I thought, "Wow, if that can be me I would be ecstatic!" The Cohen's program is the best and easiest thing I have ever come across. The excess weight just disappeared before my eyes. I wish I had discovered it years ago!

JANINE