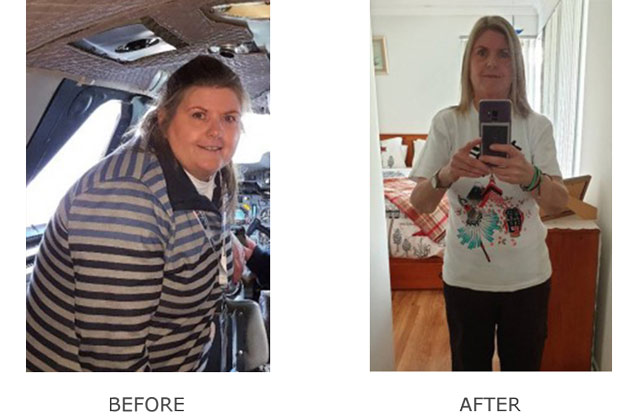 I was worn out from carrying the extra weight, especially when I have work shifts that start at 2:30am. Besides… the clothes just don't look that great.
So on the 1st of January I decide that enough was enough. It was time to get serious and get this weight off for good. I started my personal Cohen's Eating Plan on the 21st of January and it took until the 13th of October for me to reach my goal weight and complete my Program. This is my second week of maintenance and it is going very well.
Drink heaps of water, take the vitamins and keep reading your personal Eating Plan to make sure you do not forget anything so you get the most out of your Program.
The Refeeding Program was good fun, especially since I could have pumpkin and lamb again. I learnt a lot about my body and found out I can not eat bread as I put on too much weight, but I honestly do not miss eating it at all. For a treat I will have a scotch finger and a little milk in my afternoon coffee.