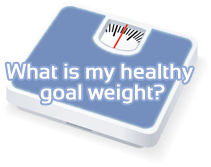 Testimonial
At 107kg I was pathetic! I'd been a fat baby, fat kid, fat bride, fat mother and I just couldn't go... more »
- Geographically isolated mother of two. Western NSW

Change your
lifestyle

today!
Book into your free information session.
Have the required blood test - your blood sample is put through multiple tests. (Sugar level, liver and kidney function).
These results are sent to Dr Cohen and he will put together a personal Eating Program based on YOUR blood test results.
Attend a private consultation and receive your personal Eating Program.
Rapid Fat Loss, Weight Loss and Wellness at Cohen's Lifestyle Clinic
An individually tailored program formulated by Dr Cohen
Based on your specific blood test results
It will help you rapidly reduce your fat in a safe and healthy way
It is not a calories-based diet and you do not have to starve yourself on the program!
It is a balanced eating plan, and not a high protein diet
Exotic foods aren't needed (just the food already in your kitchen)
You may eat many types of food on the program (various types of red/white meat, fish, vegetables, fruit, dairy products such as cheese and yogurt, etc.)
No "tonics" or "pills" are involved... your food becomes your medicine, so food quantities and combinations become very important!
Business opportunity in Adelaide: expression of interest, click here.