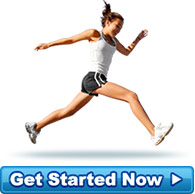 A Happy Client
I have only just started the program (1 week in) with a few hiccups to start with I have still manag... more »
- mother of three Adelaide - Karen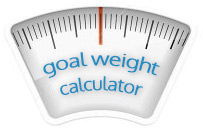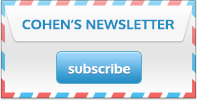 COHEN'S WEIGHT LOSS PROGRAM
A Program Based on Medical Research
Programs are based on International Medical Research which was started in the USA, Europe and South Africa by Dr Cohen and his medical research partners
Many Years of Success
Dr Cohen's diet Program has been available for over 25 years, with many thousands of successful clients from all over the world
Your Program Is Individually Worked Out As You Are Unique
Dr Cohen personally works out your diet Program which is based on the bio-chemical profile of your blood, which is unique to you. You are unique, so your 'treatment' must be unique too!
Rapid, but Healthy Weight Loss
The Program is called a 'Rapid Fat and Weight Loss Diet'. It helps you rapidly reduce fat and overall weight in a safe and healthy way, while firming muscles and toning and shaping the body!
A Balanced Eating Program
It is not calorie based, neither a high protein diet. It is a balanced Eating Plan using food from all the food groups. You may eat all types of food on the diet Program, including various types of red/white meat, fish, vegetables, fruit and dairy products such as egg, cheese and yoghurt
Food Becomes Your Medicine
Food is the only thing you take... No injections, tonics, diet pills or meal replacements, simply the food already in your kitchen. Your food becomes your 'medicine' so the quantities and combinations are very important
BENEFITS PAST CLIENTS HAVE EXPERIENCED
Massive and rapid weight loss (the average monthly weight loss on the diet Program could be between 7 and 15 kilograms)
Increased firmness and muscle tone
No hunger pangs or cravings
Increased energy levels and vitality
Decrease in appearance of cellulite
Lowering of high blood pressure
Reduced levels of cholesterol
Improved skin elasticity and slowing of the ageing process
Improved fertility
Increased ability to cope with stress
Increased overall health and wellbeing
Read more of what many of our happy clients have to say – Real Lives Changed
Warning: Beware of imitations!
Unfortunately, like any good thing that works, many people over the years have tried to copy Dr Cohen's work and diet Program. All of them have failed because they do not have access to his years of research results and special analysis techniques. So please be careful about claims of "ours is similar to Dr Cohen's diet." Your health is not worth the risk!
See list of authorised Clinics
OUR RESULTS
We are all unique and lose weight at a different rate; it depends on how your body responds to the treatment and of course how carefully you follow your Eating Plan.
After just four weeks:
10% of clients lose less than 7kgs
70% of clients lose between 7 – 10kgs
20% of clients lose between 10 – 20kgs
After just twelve weeks:
12% of clients lose between 17 - 20kgs
60% of clients lose between 20 – 27kgs
28% of clients lose between 27 – 35kgs

Contact a friendly consultant at your nearest clinic and get more information today!