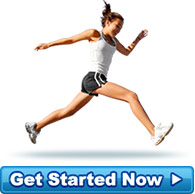 A Happy Client
WATCH THIS SPACE... I'm dancing!!! At 2 weeks I lost 6.64Kg and ...wait for it....a total loss of 2... more »
- Singing and Dancing Nanna (Adelaide)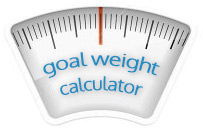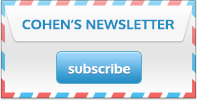 Diet Testimonials
Up until 8 years ago I was a very slim, lean gym junkie. My life revolved around the gym and healthy eating. Then I met my gorgeous husband and it all went out the window! In a nutshell, I found happiness and got fat putting on 15 kilograms in 3 years.

I decided enough was enough and paid a heap of money to the most prominent nutrition and personal training guru in the country. Over 6 months I lost a grand total of 2.5 kilograms. To say I was disappointed was an understatement. So I decided to see a dietitian. I tweaked my diet, kept up the excercise 4 to 5 times a week and lost NOTHING! I did not cheat on the diet, ate 'very clean' non processed foods, knocked back every lunch I was invited to but still nothing. I began to feel that there was something medically wrong with me.

Then I found Cohen's Lifestyle Clinic on the internet. Like many others I looked for every excuse under the sun not to do it - It is too expensive, it will not work for me. I spent more time trying to find fault and bad press with the Program (which I couldn't find) that I had almost talked myself out of it before I started. Then my sister in law told me about an obese friend who was on the Cohen's Program and had lost 60 kilograms and was looking unrecognisable but fantastic!

I made a decision to be foxy and 40 not frumpy and 40, so I bit the bullet made an appointment and I have not looked back since! In 16 weeks I have gone from 75 kilograms and size 12 to 14 to 63 kilograms and a small size 10!

While my weight loss has not been as rapid as some, it has been consistent and my confidence has gone through the roof. I no longer hunch my shoulders to appear smaller and hide my embarassment and I don't feel embarassed for my hubby to see me in the buff! I don't know exactly why the Cohen's Program has worked where others have failed even although I am eating mostly the same foods as before. I can't stress enough that this is an AMAZING Program that really does work!

Thank you to the consultants for their support and encouragement and to everyone who has left a testimonial here. It was the inspiring stories that gave me the nudge I needed to take the plunge and I will be forever grateful.

I am going to Thailand soon and for the first time in 8 years I will have the confidence (and smoking body) to go to the beach and wear a bikini!!
Source: 40 and Foxy - Melbourne, Victoria