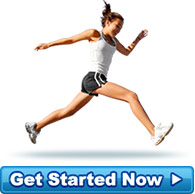 A Happy Client
1 week down, 7 kilos lighter!!! Long way to go but it works! more »
- 17 year old - Brisbane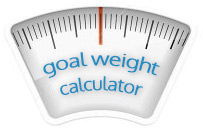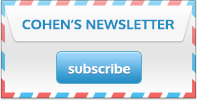 Diet Testimonials
Hi All,

I started Cohen's last August in Darwin Australia after a friend visited and had amazingly lost 45kg in 9 months.

My weight had been creeping up a few kgs each year for about 15 years, then began to get worse. I was around 20kgs overweight and nothing seemed to work. I rode my bush bike 15km to work and 15km home again in Darwin's sweltering heat for 3 months and lost "a" kilogram! I was furious - sure i trimmed up a little but all that work - GRRR!!!

I started Cohen's with a goal weight of 59-62kg AND achieved it in about 4 months. It was fantastic to get weight loss straight away - that was the inspirational bit that made it so easy to keep going.

Food was great and similar to what I ate anyway - just different mixes and amounts.

The best day was about half way through and my husband saw me in the street and did not recognise me - just thought there's a lovely lady with hair just like my wife - then realised it was me - and sneaked up and gave me a kiss in the clothing shop in front of everyone!

I started my Refeeding just before Christmas 2008 and finished in time for yummies and wine! It has now been more than 6 months since I finished and have managed to maintain my weight within 1-2kg. I feel great and have not required reflux medication since part way through the program. (I had been on it daily for 8 years). I go back to my eating plan for 4-5 days every 3 weeks or so just because I find it healthy and hopefully it keeps my hormones balanced - I guess I could do another blood test just for a follow up.

I have encouraged others on the program and when my younger sister recently saw how great I looked, she started it the next week and is now nearing goal weight herself.

It is truly amazing and also got rid of hot flushes and insomnia!!!!

I would encourage anyone thinking about the program to JUST DO IT! You won't regret it.
Source: Just a normal Aussie working woman with 2 adult kids who loves not being a frump anymore!