Success Story Categories
Age Groups
Weight Lost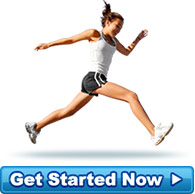 A Happy Client
Ive lost 25 kilos to date. It was very hard work, coming from a mediteranean background, but I'm alm... more »
- 23yrs old, Property Manager, Perth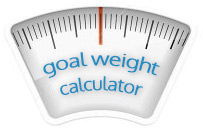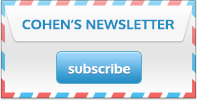 Terri Has So Much Energy After Losing 50 kgs
I was always the child the adults called 'a big girl' and the other kids called 'fatty'. As I grew older, the name calling ceased but I was still always the biggest in my circle of friends. It was impossible to find fashionable clothes in larger sizes so I learnt to sew, but I always wanted to be able to walk into any shop and buy a dress that fit.

After I had my daughter, my weight kept creeping up even though I ate very little in a vain effort to trim down. Like a lot of people, I didn't know that eating too little is as bad as eating too much, particularly when it is the wrong type of food. Four years ago, my nephew and his wife had a daughter, followed 18 months later by a son. Another 7 months later, my niece and her partner also had a daughter. I loved playing with the children but could not keep up with them. I always ran out of puff long before they were ready to slow down! I also found that getting down to the floor was difficult, and getting back up was even harder. I was becoming very dispirited because I hated disappointing the children, and I hated missing out on the fun of playing with them.

I was also becoming concerned about potential future problems with my health. I had been fortunate to have no real health problems, just painful knees as they were wearing out under the strain of carrying so much weight. The turning point came when my daughter emailed me some information about Dr Cohen's program. One of her workmates was attending an information session and my daughter wanted to go so I told her to book both of us in. That evening was a real eye opener and made so much sense that we both signed up. We started our personal program's at the beginning of August and by Christmas Day, we were both several dress sizes smaller and looked wonderful in our new outfits! I was particularly pleased as I had contracted pneumonia when it went around my workplace in September, and was unable to follow the plan very well for about 6 weeks, the weight loss slowed but did not stop altogether.

I reached my target in April, losing 50.2 kilograms in 9 months, and dropping from size 20-22 clothes to size 8. I now have so much energy that the kids and I have great fun at the park and they get worn out before I do! They also think it's highly amusing to have a great-aunt who will climb on the play equipment with them and even go down the slides.
I no longer have any pain in my knees and can kneel and stand back up very easily. I now spend a lot of time in my gardens and have planted a lot of vegetables and fruit trees, something I had always wanted to do but had previously been unable to.

I love my new look and the fact that I can walk into any shop and find clothes to fit. I was surprised to find that shoes are far more comfortable now as even my feet are smaller! I am also amazed at how easy it is to maintain my new weight just by following the management guidelines. I just wish that I had found Dr Cohen's program many years ago!