Success Story Categories
Age Groups
Weight Lost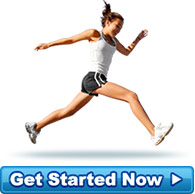 A Happy Client
I just want to give some encouragement to those who think it does not work. I have only been on the ... more »
- Doing it to feel better about Me (Wollongong)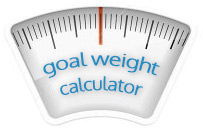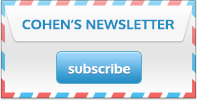 Michele Looks Amazing at 50!
After the birth of my second child at the age of 28, no matter how little or healthy I ate or how much exercise I did I could not lose the weight I had gained during both my pregnancies and years of weight gain that accumulated. My weight problem actually started as a teenager, but really got out of control as I got older. As a fitness instructor I believed that doing exercise and eating healthy food would help with weight loss, but I became very frustrated to realize that by doing that it no longer worked. As a matter of fact I soon discovered that the more I exercise I did the bigger I became and the more I wanted to eat!

I was introduced to Dr Cohen's Weight Loss Program by a friend who had a weight problem all her life and was totally transformed by Dr Cohen's Program. I was immediately convinced by the information given to me by Dr Cohen, whom I met in South Africa. The only way to permanently lose the weight was to adhere to his tailor made Program that would suit my body's blood-biochemistry and would re-balance my hormones that become unbalanced due to pregnancy, stress and trauma, ageing and eating food that was full of preservatives.

My Program and natural goal weight was formulated and calculated by Dr Cohen, there was no guess work, as my Program uniquely matched my blood results. After the first week of following my Eating Plan I could see and feel the difference already! As Dr Cohen explained, it took only 4 to 5 days for my hormones to get back into a balance and quickly my body started to burn off many years of unwanted fat!

I was given a food prescription of healthy clean food to eat 3 times per day and could even eat snacks in between. The only thing I had to do was weigh my food portions according to the quantities he formulated and after 6 weeks I had lost 18 kilograms! My skin elasticity improved, I had no more cellulite, had heaps of energy and stamina, my cholesterol and blood pressure improved and I could even cope with stress a lot better not to mention a remarkable improvement with IBS symptoms.

Motivation or giving up was never a problem as the amazing health benefits motivated me throughout my journey. Not only was my Program easy to follow it taught me how to introduce more food and different types of food without putting the weight back on. The Program was not a calorie based diet, it actually addressed the cause of my weight problem and treated the symptoms (which was weight gain). I can now proudly say that at the age of 50, I am pleased with my body and how I feel!

By following the Management Guidelines of my Program, which continues to control my hormones, it has now become part of a permanent lifestyle change to me and therefore after 22 years I am still at my goal weight and loving it!