Success Story Categories
Age Groups
Weight Lost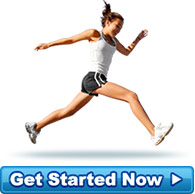 A Happy Client
After trying numerous diets with no success I am very excited that I have now found one that works. ... more »
- Wife and Mother of 1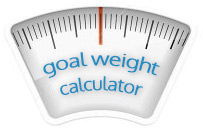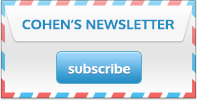 Kathryn Lost More Than 40kg And Is Very Happy
There were a lot of reasons why I wanted to lose weight: My children are now taller than me and I would have to be in the front of family photos and I had tried to lose weight previously but didn't really realise how much food our bodies actually need to 'survive'.

My friend started Cohen's in March and by June she was looking awesome and Dr Cohen's program was working! I eventually joined in July, but I was initially uncertain about whether to join because I had failed on other programs before. I thought long and hard about it all and came up with real reasons why I personally needed to lose the weight.

I was scared initially, but I was determined to be 100% faithful to Dr Cohen's program...and it worked! I cannot believe that it only took just over 6 months of my life to go from a size 24 to between a size 8 and 12 (depending on the brand). I feel amazing!! I threw out the larger size clothing as soon as they did not fit me anymore - My family would tell me when clothes were hanging and needed to go! My children, politely tell me that I was chubby before and are so happy that I have lost the weight. We have a fantastic relationship, but now an even better one. My husband is as shocked and as overjoyed as I am about my new figure! He loved me whilst I put it on and never knew me when I was tiny, but now he knows me as a tiny person and our relationship is stronger than ever.

I was told by others that I wouldn't be able to lose weight after I hit the age of 40. Well, I am almost 45 and I lost weight just fine! My skin is shrinking nicely and I have no complaints, which was one of my biggest concerns. It will take a while and some toning exercises to get it all back, but without the exercise for those months - amazing results! I bought a nice one piece size 10 swim suit the other day, which I am very pleased about. People at work are shocked at how good I am looking. I have given out so many Cohen's business cards! I have people I work with that have lost their weight with Cohen's and many others who have joined.

What I like about Cohen's was the food - normal food that you buy at the fruit and vegetable department - and being told exactly how my body needs. The fact that you are given the three prescriptions and especially that you are not left on your own. It is not "Here is how to lose the weight and now you've lost it, see you later." They don't leave you, they are there to support you, forever if that is what you want. You have the back up plan, the secondary back up plan and even a third back up plan if you want to utilise this.

You have to commit to this 100%. You are the weakest link. The money is wasted if you cannot get motivated, so don't start any diet. I read a book at the clinic: Beck's Diet Solution, when I started with Cohen's and thought, I am in the right head space to do this program and I just went with it. All the best with your decision, I know I made the right one!