Success Story Categories
Age Groups
Weight Lost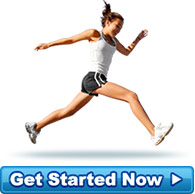 A Happy Client
Before Cohen's, if I asked anyone they would tell me that I was not fat and that I was fine how I wa... more »
- Soon to be Married - Perth, Australia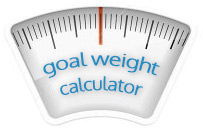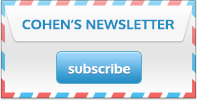 Judith Can Finally Fulfill Her Dream Again
I have spent most of my adult life accepting myself as someone who was large, who must dress appropriately for my size and shape. I don't think I have ever been considered skinny or small - always rounder in shape. I would have said I was an average child of the 70s although I was not (and still am not) an active outdoor girl. Due to having a muscle condition as a teen, the inactivity grew but the eating did not decrease. When I became an adult, I found a freedom to eat whatever I wanted without somebody else having to buy it for me. My father died at the age of 61 and I was just short of 21. I dealt with the grief and stress that goes with losing a parent and being a 'responsible' older sibling by comfort eating. As a new primary school teacher, stress relief was comfort eating.

My weight has fluctuated but definitely increased over the last 20 years. Whether because of the weight or otherwise, depression has been around during this whole time. My size became a strong part of who I was. My great joy has been singing and in particular doing amateur theatre. I started doing the roles that suited my voice but as I grew larger, I no longer looked the part. I had resigned myself to only audition for the older deeper voiced roles because 'I looked right'.

After many programs and diets I had said I wasn't going to try and worry any longer. I was doing some exercise but my weight had very much damaged my knees and suddenly I found out that arthritis hard developed in both knees.

The Cohen's staff have been wonderful throughout my time with them. They are only an email or a phone call away. I loved the fact that the plan was tailor-made for me and medically suited. The fact that I didn't have to increase whatever exercise I was doing before the program to lose the weight was a bonus. The regular weigh-ins, measurement and blood tests made me accountable. There are no prepackaged food - just fresh meats, fruit and vegetables that you weigh for each meal. I also decided to share my journey with my Facebook friends and each month I would give them an insight into how I was progressing. The posts were subtle at first and by end I was shouting it to the world. The first time I felt like I was going to emotionally eat, I received immediate support from friends - I didn't give in.

Between my very supportive family, friends and my inspiring workplace (proactively introducing anti-obesity policies), I have been able to complete the program successfully. I have always tried to socialise and with all the support surrounding me, I have felt no pressure to have a day off. My family and friends have always been there for me with encouragement and support. I am proud of my achievement and amazed at the incredible results. Cohen's Weight Loss Program was the perfect program for me at the perfect time. I might even try for those younger roles again...