Success Story Categories
Age Groups
Weight Lost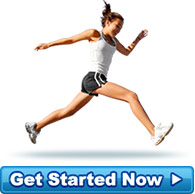 A Happy Client
Having a hormone problem (PCOS) I put on a lot of weight. So far on the Cohen's program I have lost ... more »
- One of the DINK's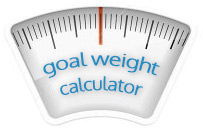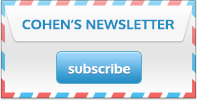 Jaco Has Lost 59 kgs!
I have always struggled to keep my weight under control. It started a further downward spiral when we immigrated to Australia almost two years ago and this took its toll on my emotions and an ever-present homesickness. This increased my very unhealthy eating routines and I put on over 20 kilograms in a 9 month period.

Before I started on the Cohen's Weight Loss Program I weighed at my heaviest at almost 158 kilograms. This adversely impacted on my health where I was diagnosed with hypertension and my insulin levels where rising to the range where the doctors started exploring initial diabetic symptoms. On this diagnoses, I decided to take immediate action and started adjusting my diet by myself. Although being committed during the next 12 weeks I only managed to lose 8 kilograms and then the weight loss suddenly stopped and I remained on the same weight for almost 4 weeks. This was very disheartening and obviously caused me to go back to my old routines and eating behaviour.

When the Cohen's Weight Loss Clinic opened in Melbourne, I explored the program and all the good testimonials on the internet. I came to the realization that this program is not a quick fix solution and a definite lifestyle change. I made a decision to join, weighing in at 146.8 kilograms and have been committed to the program since day 1. Like any major change in life, the Cohen's Weight Loss Program is a lifestyle program that takes commitment and discipline to keep to the prescribed food. However the major difference is that in previous diets that I tried, I always felt deprived and starving, with the Cohen's Weight Loss Program I did not feel any of these.

I now have reached my goal weight of 87.7 kilograms and have lost an amazing 59 kilograms. I started my Refeeding program the day before we embarked on the family holiday and as with any holiday, it proves to be more difficult to stick to any eating program. However with scale in hand and daily weigh ins I finally completed my Refeeding program.

I am now maintaining my weight and running with daily maintenance to manage my daily behaviours. Over this period I have gone down from a size 46 trouser to a 34 and have managed to get rid of my Cholesterol, Insulin and Hypertension problems. I am therefore now medication free on all these problems. Over this period I have lost more than 185 centimetres over my total body.

This program has proven very successful for me and it was because of my own willingness to put in the effort, discipline and work. The support and encouragement from my family, friends and Clinic consultant also played a big role in my success. Failing to do the work from your side and adopting the lifestyle required, this program would not heal the benefits it was designed for and what you desire. I cannot stress enough that you working the program is the key success factor.

Good luck on your journey and I trust that you will reap the benefits you are looking for by applying this in every stage of the program and your life! It is well worth it.