Success Story Categories
Age Groups
Weight Lost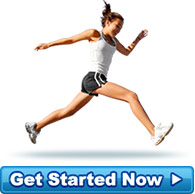 A Happy Client
I have been overweight my whole life, teased, the works. In 5 months I lost 35.5 kilograms and I onl... more »
- School Teacher, 24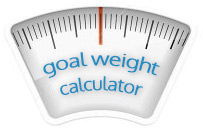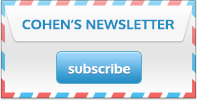 Donna Lost Over 9kg In Her First 4 Weeks!
I remember feeling stressed searching for the perfect outfit to wear to my son's wedding. I could not find the outfit I wanted because I was too large at the time. I had let myself go. Eight months later, I had put a further 8 kilograms on and finally I was determined and ready to lose weight.

I always had a keen interest in reading health books on all types of ailments like allergies, thyroid, diabetes and hormone imbalance and was so excited when I discovered the Cohen's Weight Loss Program. I rang the consultant in my area immediately and after talking with Margaret I felt really positive about starting the Cohen's Program. Dr Cohen's key aspects really made sense to me and I knew this was going to work.

I loved all the food offered whilst on my Eating Plan and learnt quite quickly to think before stuffing food into my mouth and weighing my food according to my personal prescription really worked. The other motivation was not getting on those scales for 4 weeks. I was totally amazed and excited to continue when the scales read that I had lost 9.2 kilograms in just 4 weeks! The evidence was right in front of me and my clothes were starting to appear looser. The next 4 weeks went really fast and another 5 kilograms dropped off. This was when people started to make the comments - "You look good".

I am so happy I reached my goal weight within 4 months losing a total of 23.3 kilograms and now I am in control of my body. I have learnt to connect with my body when I am feeling dehydrated or hungry and recognise when I am nearly full. I no longer binge eat and cannot thank Cohen's Weight Loss Clinic enough for providing me with all the valuable literature needed to accomplish my goal.

I can now quite easily stay on my maintenance plan for good. The best part is not feeling guilty to eat whatever I want to. I now love shopping for clothes and going to the beach and socializing with friends. I cannot believe I achieved such a fantastic result without changing my exercise plan (which is a 45 minute walk twice a week). I want to start exercising now because I have so much energy!

Life is Great!