Success Story Categories
Age Groups
Weight Lost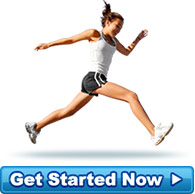 A Happy Client
First months loss of 13.5kg and clothes getting very baggy. Rings on fingers falling off, never had... more »
- New lifestyle - mother of one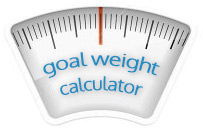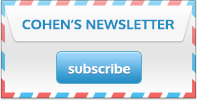 Brook is Healthier and More Confident After Losing Over 25kg
Since quitting smoking and turning 30 I gained over 25kg and was miserable. My clothes didn't fit and the "bigger" sizes had no shape and made me feel frumpy and very unattractive. I had knee pain and an ongoing foot injury.

A recent check up with a Specialist told me I was likely to have fertility issues when the time came, which I down right refused to believe but knew I had to make some changes and work on the one thing I could control. I got up to a size 18 and knew it would be work and take time... Not going to lie - I was scared. I tried many different diets with minimal results and a lot of frustration.

I decided if I was going to diet, I would commit 100% and needed to have strict guidelines.

My sister did the program after researching online and wanting to lose some baby weight - Cohen's had the best reviews. She got down to her goal weight in about 16 weeks and raved about this program. This program had proven not the be a 'fad' - but scientific.

I got in contact with Sharyn at the Springwood Clinic (Brisbane) who gave me the much needed support and information needed - I knew it was the way to go.

I started on the 30th of July 2016. I had this email typed and kept adding to it for motivation, plus jumping on the Cohen's website often to reinforce why I was doing it / read the health articles.

Here are some of the health benefits (to name a few) I felt very quickly:
No more headaches/sinus, no more body aches, asthma was gone (no need for daily inhalers) no more bloating/stomach aches/IBS.

By week 14, my hourglass shape came back in full, along with great muscle definition. At this point I upped my water intake from just over 2 litres a day to 2.5/3 litres - this made so much difference to my waistline and speed of the program. Water really does make a big difference.

I set myself a goal for my 'day off', it was Christmas. The time flew so fast after planning and waiting for this, by the time it came, the excitement has actually faded and the foods I wanted and planned... didn't taste as good as I remembered - no 'sugar' buzz.

Dr Cohen's program has given me the confidence to pursue what I really want in my life - turns out all I needed was to lose the weight and increase my energy and general feeling of wellbeing.

My advice: Don't deviate from the program, even if it seems minor - you will regret it, including the Refeeding Program - Stick to it.

A big thank you to my Consultant Sharyn for all your support and advice (not forgetting the help from my sister Conna xoxo)

JUST GO FOR IT AND GOOD LUCK!