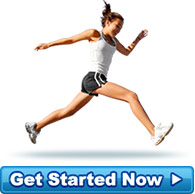 A Happy Client
i've lost 9.2 kilo in the first month of the program , I am very happy and feeling alot better for ... more »
- shift worker,mum of 2. S.A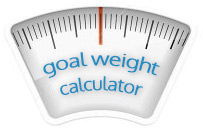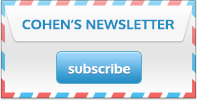 Turn Your Day Around
Everyday cannot be perfect, sometimes days just do not start off well. Sometimes we just wind up having a bad day. But… there are ways we can turn it all around! There are five general steps which can help us to change our thoughts and emotions during a bad day. Going through these steps allows us to change what is inside of us and this allows us to often change the day for the better too.
1. Use Your Mind
The first step when we are having an unmotivated, tired or sad day or one where we wind up in a negative situation - is to use our mind.
Start to see the day from a better and more helpful viewpoint by using questions. We can ask ourselves questions like:
Who cares?
What can I learn from this situation?
What is one small action, one small step I can take to start turning this day or situation around?
2. Move Your Body
If we cannot think ourselves out of the situation, if that does not change our thoughts, then we need to work with our body instead:
Go for a walk around the block or work out with some free weights for a few minutes or close your eyes and mediate while you do some stretches. The inner tensions will lift from your body and mind and a pessimistic viewpoint tends to get replaced quiet quickly.
We will feel more powerful, energetic, positive and focused when done. A much better headspace and body space to be in to turn the day around!
3. Accept It
It is a natural thing for us to try deny negative feelings or thoughts when they show up in our lives. Perhaps we try to not think about it or we try to push that feeling away. Or we tell ourselves that we need to focus like a laser beam on the positives by using the questions from the first step.
In some cases it may just be better to accept that the negative feelings and thoughts - or whatever are left of them after having worked through the first two steps - are here right now. It may be hard to sometimes convince our brain that this is a good option as it wants to deny or reject it.
By accepting that we feel this way and that these thoughts are floating in our mind, we stop feeding more energy into them and we stop making them stronger. After a few minutes of fully taking in this uncomfortable feeling and thoughts and accepting that they are here, they start to lose steam. They just seem to float away and once again we feel more open and are able to think more clearly.
4. Be Grateful
After a while, when we have calmed down a little, it can be helpful to tap into a bit of gratitude.
Our bad days and hard time can in retrospect be a gift. Our sorrow expands the spectrum of human experience, understanding and emotions for us. We become more grateful because of our sorrow. The sad times make the happy times even sweeter.
The bad days can help us to enjoy and appreciate the good days even more. Sometimes even when we have a pessimistic mood or low energy or no motivation, it can help us to think in new ways about things. Our lowest days often turn out to be some of our most creative days.
So the bad day may not feel good at the time, but it will bring you more positive things based on how things have turned out in the past when you were in the same situation.
5. Just Go With Your Day
If the first steps do not seem to work, because that does happen sometimes, just go with the flow of your day because this is another way to tap into acceptance and to help ourselves.
As long as we continue to try and we replace unhelpful habits with better ones, then we are doing well. It is all about raising the percentages of times where we can handle things in a better way both in our everyday life and when big things come along. There are natural valleys and peaks in life and a bad day will sometimes just be a bad day - and that is okay, because that is life!