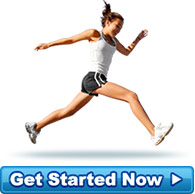 A Happy Client
Wow, I have just read all these testimonials and made my call to Trish for an information pack. I am... more »
- Kalgoorlie based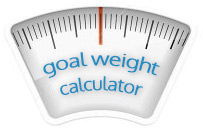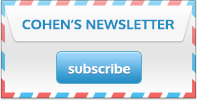 Tomatoes - Better For You Than You Thought
Tomatoes are a treasure of riches! They are excellent sources of antioxidants, dietary fiber, minerals and vitamins. They are also very low in any fat contents and have zero cholesterol levels. They are a great source of very important antioxidants like vitamin C, vitamin A and lycopene. Antioxidants are very important parts of a healthy diet and the antioxidants present in tomatoes are scientifically found to be protective against cancers including colon, prostate, breast, endometrial, lung, and pancreatic tumors.
Tomatoes are one of the richest sources of lycopene in our diets. Lycopene is known to be the most powerful of all antioxidants. Together with carotenoids, it has the ability to protect cells and other structures in the body from harmful oxygen free radicals. Studies have shown that lycopene prevents skin damage from ultra-violet rays and offers protection from skin cancer. It is important to note that lycopene is fat-soluble; making it more easily absorbed if it is eaten with fat. So, add a little olive oil, cheese or meat to your favourite tomato-based dish to reap the full benefit of lycopene.
A diet rich in vitamin C from fruits and vegetables reduces the risk of cancer, heart disease, stroke, heart attack and diabetes. Vitamin C lowers blood pressure and cholesterol levels, helps thin blood and protects it against oxidation.
Tomatoes contain very good levels of vitamin A and flavonoid antioxidants such as α and ß-carotenes, xanthins and lutein. Altogether, these pigment compounds are found to have antioxidant properties that take part in vision, maintain healthy mucus membranes and skin and bone health. Consumption of natural vegetables and fruits rich in flavonoids is known to help protect from lung and oral cavity cancers, help us to see in dim light and are essential for proper bone growth, tooth development and reproduction.
Fresh ripe tomatoes feature attractively bright red color and have a rich fruity flavour. In the markets, buy fresh, firm, uniform sized ones. Avoid those with wrinkled surfaces, discolored spots, cuts or ones that are too soft and mushy. Firm, yellow tomatoes can be placed in a cool, dark place at room temperature for 2 to 3 days. However, ripe tomatoes are one of the easily perishable vegetables and should be stored in the refrigerator. Use them while they are fresh to obtain full benefits of vitamins and antioxidants.
Pests are common in tomatoes. Hybrid varieties are usually subjected to insecticide spray. Make sure you wash them thoroughly under cold running water in order to remove dust, soil and any residual insecticide/fungicides.
Use tomatoes to add beautiful colour to salads, a salsa or a yummy sauce on your meal. The ideas are endless and you will be getting some great health benefits from the antioxidants, minerals and vitamins in the process!