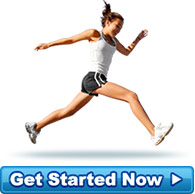 A Happy Client
Angles have been sent to me in the form of Dr Cohen and his wonderful team in Melbourne. I have had ... more »
- Dreams come true! (Melbourne)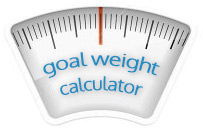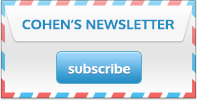 Patience! Patience!
Patience is by far the hardest weight loss principle to master. In today's world of instant gratification, no one likes to wait, for anything. It is human nature.
This is a scary thought because people are willing to sacrifice their future for momentary pleasure. Don't do it! Think long term. Think of the end result - a new thin you - and let that be your guiding light. Remember your attitude, the way you look at it, this is not a "diet" it is a new lifestyle, you do not want to hurry your life away, nor do you want it to end!
Don't start justifying every deviation you make. You will eventually reverse everything you are trying to achieve by not being patient. If, after all your effort - you end up back at the same weight (or even heavier) this will be a crushing blow to your morale. Be patient and be happy to lose weight, this is your new lifestyle!
It is also important to take things one day at a time. Think of here and now. Think only of the day you are doing right now instead of the next 10... You will expend a lot more positive energy in this fashion. One way to do this is to keep yourself busy. Not only will this beat boredom but it will also give you positive energy. Remember this is your lifetime investment. Once it is over, if you are careful, you will never have to do it again. You have been given all the tools you need. It is just plain old-fashioned grit and determination. Many people have done this before you and many will do it in the future... If you have the motivation you will achieve your weight loss goals. Believe in your ability to lose weight and be patient.