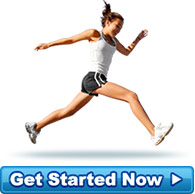 A Happy Client
I started the program on the 2nd August 2004. Altogether I lost 20 kilograms, averaging 6.5 kilogra... more »
- School Teacher (Melbourne, VIC)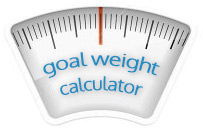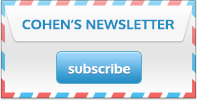 Overcome The Feeling Of Failure
Things will not always go smoothly in life. Sometimes we may feel like we have failed and it is not fun. Here are a few steps that may help you to deal with things in a smarter and healthier way than just feeling sorry for yourself, letting the failure hold you back from taking action again to change your lifestyle permanently.
Go with how you are feeling
When you feel like you have failed it will most often hurt and that is okay. Do not try to paint it over with a smile, rather just go with what you are thinking and feeling. This is so that you can accept it, let it in and hurt for a short while instead of trying to reject it and keep it away. It will then go faster and in the long run be less painful to process what has happened. If you reject how you really feel, then those emotions will pop up at unexpected times later on and can make you moody, pessimistic, angry or sad. However, accepting your feelings is not a time to feel sorry for yourself or go into a deep victim role - It is rather a step forward from what has happened.
Feeling of failure is temporary
When you feel as though you have failed it is very easy to start thinking that you will always keep failing when it comes to losing weight. It is easy to start thinking that you are indeed a failure. Do not fall for this! Instead, remind yourself that just because you were not successful today or yesterday does not mean that you will fail the next time. This will not last for the rest of your life if you keep taking action and it does not label you as some kind of failure. Seeing what is negative as a temporary thing instead of something permanent is an essential key to an optimistic attitude and to living a life of fully exploring your own potential.
You may not be able to do this perfectly all the time
It is important not to set perfectionist ideals as it may feel as though you are always failing in some way. Rather focus on improvement if you need to. Start with 80% then aim for 90% and before you know it you will be able to do it 100%. This may be healthier for you and your optimism and self-esteem.
Move forward again
In this final step, you need to add more fuel to your fire of optimism and take action to start moving forward towards your weight loss goals again. Ask yourself these questions:
What can I learn from what has happened?
What will I do differently next time?
What small step will I take to move forward today?
You may find many things you can learn, do differently or steps you can take to move forward. Just focus on a few initial things first so that you do not get stuck procrastinating, but rather take action and work towards achieving your goal!