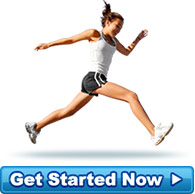 A Happy Client
Just had my 4wk weigh in and I have lost 11kgs and 47cm I am thrilled. For anyone considering joini... more »
- Married Working Mum of 2 Teenage Daughters NSW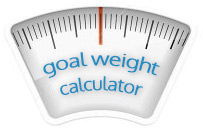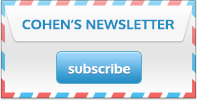 Keeping Yourself on Target
From time to time we all battle to stay motivated. Here are a few tips to help you regain your focus and determination when your motivation level drops a bit.
Realise the battle ground is our minds
If you think you no longer care, then don't be surprised if you do in fact stop caring. You are in large measure what you tell yourself you are. Think positive thoughts deliberately and with purpose. You will be surprised how this can transform your attitude and give you a new lease of motivation. Your actions follow your thoughts, so be aware of what is going on in your thought life. Remember, you will eventually become what you think, so think right and you will act right!
Remember why you started your Eating Plan
Cast your mind back to what you were feeling when you decided "now is the time to do it". Recall those feelings. You decided it was time to lose weight, you didn't want to stay the way you were anymore... you were ready and you were determined! Remember... it is worth it. You are on your way to achieving those goals you decided you really wanted. Don't turn back now. Remember how you used to feel about yourself and don't let anything or anyone stand in the way of you becoming the person you have already decided you are going to be.
Regain your vision of the future
Can you see the new you? Can you visualise how much better you are going to feel about yourself in your new body? If you can see it, you can get excited about it again! Visualise yourself doing those things you really want to do. See how much better you will be feeling and looking with those excess kilograms gone. Don't let anyone rob you of your vision. You are going to get there because you can see already what will soon be. Vision is power to change... Look to the future and you will live for the future!
Register your intent to get there with someone
Go ahead and tell a trusted friend or loved one how far you intend to go. It is amazing how a little loving accountability can keep us on target. Encourage them to share in the joys of your success. Every kilogram down is another step closer to the new you. Why keep all the excitement to yourself. Your accountability partner is added motivation to go all the way. What we share, we are usually serious about, so go ahead... tell a caring friend, "This is my goal, and I am going to make it!"
Don't forget four little words that can make all the difference:
Realise, Remember, Regain, Register
When motivation seems to drop, just recall those four key words.