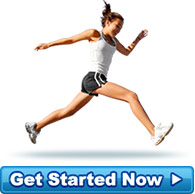 A Happy Client
I have been on my Cohen's Eating Plan for 15 weeks and I have lost 30.6 kilograms. It is amazing and... more »
- Loving Life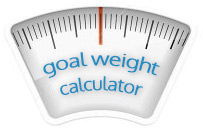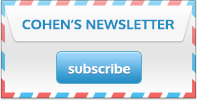 Health Benefits of Herbs
Fresh herbs are the secret to fantastic food. A handful of fresh basil can lift a basic tomato paste dish to new heights, fresh coriander transforms an ordinary omelette into a gourmet omelette and finely chopped chocolate mint adds a huge amount of guilt-free flavour to a winter fruit salad. The trick to having these flavours on hand for everyday cooking is having them growing in pots on your kitchen windowsill or balcony. They are then always fresh and ready for use. Sweet basil, coriander, tarragon, parsley and chocolate mint are just a few you may consider growing.
Herbs appear to also play a role in preventing and managing heart disease, cancer and diabetes. While more research is needed to confirm their health benefits, some initial studies have shown:
Garlic may help lower cholesterol
Garlic may be useful for people with mild hypertension
Garlic, onions and ginger may help inhibit blood clots
Cinnamon, garlic, onions, bay leaves, cloves, cumin and turmeric may help improve glucose control or insulin activity
Garlic, onions, chives, mint, basil, oregano, sage, thyme, rosemary, parsley, linseed, ginger, turmeric, dill, celery, coriander, fennel, cumin, anise and caraway may help protect against cancer
Most herbs - especially rosemary, sage, oregano, thyme and onions - can act as antioxidants to protect LDL cholesterol from being oxidized and they can inhibit blood clots and provide anti-inflammatory and anti-tumor activity. Worth the extra taste!