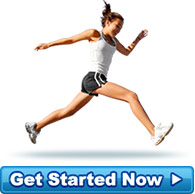 A Happy Client
This program works! I have managed to lose 10kgs in my first month even though I have been on medica... more »
- Mum of 3 - Brisbane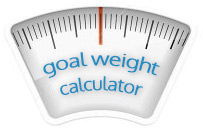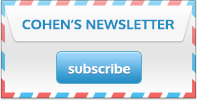 Find Happiness Now
When you think about happiness, you may often think of the future. The dream summer holiday, your new slim body, the new hip wardrobe or the promotion you are working towards. However, happiness can also be found in the small things during a regular day. So today look for it, take just a few minutes and apply one of the tips below and see how it brightens your day!
1 minute to appreciate - Take a minute, sit down and just reflect on what you appreciate and love about your partner, a friend or family member. This will fill you with gratitude and redirect your focus to positive things.
Express your appreciation - Tell your partner, friend or family member what you came up with and it will brighten their day. As their face lights up with a smile you will feel happier too because emotions are contagious.
5 minutes to help someone - Offer some practical help, some good advice, look something up for someone, be encouraging and supportive or just lend a listening ear.
Slow down for 3 minutes - Walk and move slower for just these few minutes. Let your thoughts slow down. Use the 3 minutes to enjoy what is happening all around you. Truly take it in with all your senses. There are simple wonders we miss every day because we are so preoccupied with our thoughts and plans for the future.
Be the smile you want to see - Smile more towards the people you meet and you will get more smiles back. You will feel better and they will too. They will probably start to smile more towards other people that they see that day. So do not wait for other people to smile more, be the smile you want to see in your world instead.
Set a low bar for happiness - As you open your eyes and wake up to a new day tell yourself: "Today I will have a low bar for happiness". It will make your regular day happier. Take fewer things for granted, like the weather, the small gestures in your world and the small moments, pause to appreciate them more. It will make you feel more inspired, motivated and ready to tackle your goals.
Explore and discover something new - Something you have not eaten before, a new song or album, a new author or movie or a new way to work. By actively going outside of what is normal for you or your comfort zone you will discover new, wonderful things in life quite often. This will bring happiness into your life and if you develop this habit it will be easier to move outside of your comfort zone in bigger ways.

Do what you think is right - Instead of being quick and judgmental, be understanding. Instead of snacking on some lollies, eat your fruit or drink a glass of water. When an impulse inside of you wants you to do something that you know deep down is not right for you then pause. Be still for a few moments and the impulse will pass. You will be more inclined to take the action you think is right in this situation. Then appreciate that you did the right thing, give yourself a pat on the back and see how good it all feels. Continue to do this and you will help yourself to build a stronger self-esteem and work towards your goals!