Success Story Categories
Age Groups
Weight Lost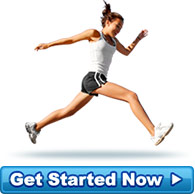 A Happy Client
I have been on my Eating Plan for almost 6 weeks and lost 10.6 kg! Can't believe how easy it has bee... more »
- Melbourne Girl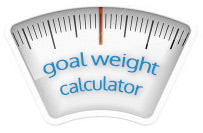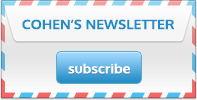 Kathy Lost 40kg and Is Now Doing Things She Only Ever Dreamed Of
I had never had an issue with my weight until I started taking the pill at age 20 - within 6 months I had piled on nearly 30 kilos. No matter what diet or exercise regime I tried it just wouldn't budge and the problem grew worse every time I had each of my three children, until I eventually weighed in at 111kg. That was my emergency moment! I was running for an hour every day and starving myself, always feeling tired and hungry and extremely depressed and frustrated. I was fit but FAT and it wasn't fair!

One night while watching 'Campbell Live' I had a glimmer of hope when they featured a story about Cohen's Lifestyle Clinic where Dr Cohen designed fast acting weight loss plans based on each client's personal blood chemistry - no exercise required! I signed up as a long distance client, as there were no clinics in my area and Dr Cohen devised an eating plan from my own blood test results, designed to rebalance the hormone levels that controlled how my body metabolised fat. Using only normal food as my medicine I lost 4.9 kilos in my first week on the program and 40 kilos in total over the 21 weeks it took to get to my goal. I dropped weight steadily; I lost centimetres every day and my muscle mass increased 8.5% which showed that I was burning fat and not compromising my health. After losing the excess fat - Dr Cohen designed a Refeeding Program from more test results, to stabilise me at my naturally healthy body weight.

3 years after completing the program, keeping my hormone levels stable for life is now my only focus. I can easily maintain my weight if I remember it is not food that makes me fat but just how much and how I eat it that can. It was so easy and quick to lose it, I would be crazy to let it get out of control again. Now shopping has become a joy and not a chore. Gone are the size 28 jeans. My wardrobe is now full of perfect 10's, and I am no longer embarrassed to wear skirts above the knee. Everything changes when you are suddenly not invisible anymore - I found the confidence to do things I would only have ever dreamed about. I took up Latin dancing and joined social networking groups - I would never have even thought of doing that before.

I have changed my body on the outside but on the inside I have just become more like me!