Success Story Categories
Age Groups
Weight Lost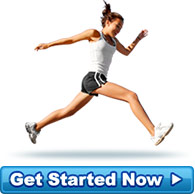 A Happy Client
G'day! My Name is Marcus, I'm 30 and I've been overweight pretty much my whole life. You know, 5... more »
- Truckie (Wee Waa, NSW)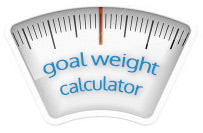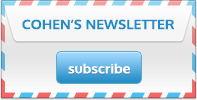 Jaco Has Lost Over 25 kgs in His First 8 Weeks!
I am 38 year's old and have always struggled to keep my weight under control. I moved with my wife and daughter to Australia almost a year ago and this took its toll on my emotions. This started a downward spiral of emotional eating for me and increased my very unhealthy eating routines. Although I was rather overweight already before the immigration, I put on over 20 kilograms in a 9 month period.

Before I started on the Cohen's Weight Loss Program I weighed my heaviest at almost 158 kilograms. This adversely impacted on my heath where I was diagnosed with hypertension and my insulin levels where rising to the range where the doctors started exploring initial diabetic symptoms.

On this diagnoses, I decided to take immediate action and started adjusting my diet by myself. Although committed during the next 12 weeks I only managed to lose 8 kilograms and then the weight loss suddenly stopped and I remained on the same weight for almost 4 weeks. This was very disheartening and obviously caused me to go back to my old routines and eating behaviour.

When I heard about the Cohen's Weight Loss Clinic, I explored the program and all the good testimonials on the internet. I came to the realization that this program is not a quick fix solution and a definite lifestyle change. I made a decision to join and have been committed to the program since day 1. Like any major change in life, the Cohen's Weight Loss Program is a lifestyle program that takes commitment and discipline to keep to the prescribed food. However the major difference is that in previous diets that I tried, I always felt deprived and starving. With the Cohen's Weight Loss Program I do not feel any of these.

When I started this program I weighed an astounding 149.5 kilograms. In the last 8 weeks I have lost almost 26 kilograms and over 70 cm all over my body. Within this period of weight loss, I have gone down two sizes in clothes. My insulin problems have been circumvented and I am very close to being able to stop my hypertension medication. My sleeping patterns have improved and my energy level is improving. My personal confidence has also greatly improved and my wife stopped complaining about the lumber mill sleeping next to her!

Although this journey has not yet come to its conclusion for me, I am more committed than ever to reach my goal weight. I decided to share my story in the aim to help others in the same position where all attempts in starving yourself does not work and you feel desperate for options. The Cohen's Weight Loss Program is working for me and it can work for you if you are willing to commit to it.