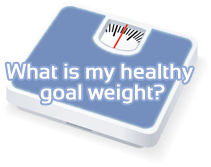 Testimonial
After watching a friend 'shrink' before my eyes on Dr Cohen's lifestyle programme I decided to give ... more »
- Soon to be Grandmother (Kalgoorlie)

About Dr Cohen and his Obesity Research
Dr R Cohen MD. F.C.O.G. (Wits) S.A. started his medical career in South Africa in the field of Cardiology, and later specialised in Obstetrics and Gynaecology (particularly infertility). He led the internationally recognised Wits Medical School's first Test-Tube Program (in vitro fertilization) for four years and brought happiness to many infertile couples by giving them the joy of becoming parents.
While conducting this work Dr Cohen encountered the impact of obesity and its related problems. This led him to undertake over three years of international research into nutrition and obesity and has resulted in his world-famous 'Cohen Diet' with thousands of successful clients from all over the world, many of whom are well-known celebrities. For several years Dr Cohen was involved in preparing international candidates for the 'Miss Universe' beauty pageant. Cohen clinics are spread over Australia, Asia, Europe and South Africa and he is currently promoting the weight loss diet successfully in the USA. Dr Cohen personally assesses each client and oversees their healthy eating plan.
Obesity Research
The research conducted by Dr Cohen and his partners isolated the hormones involved in obesity and overweight people and led the scientists to the conclusion that obesity is a disease. It has nothing to do with lack of self-discipline, but is a metabolic problem arising out of hormonal imbalances. By re-balancing the hormones via the correct nutrition for each individual, the body will automatically take care of the fat loss and other consequences of obesity. Rather than use costly, synthetic drugs, Dr Cohen's obesity research showed that the best way to address this imbalance would be to use food as the 'medicine' in a natural and safe way.
As a result, thousands of tests on various foods were conducted over a number of years. The outcome was an intricate understanding of what foods and combinations of foods trigger the correcting of obesity-related hormonal imbalances. Dr Cohen used this knowledge to develop a very specific weight loss diet.
The Solution - Dr Cohen's Rapid Fat loss and Weight Loss Diet
Dr Cohen's Program is a rapid fat and weight loss diet. It helps clients rapidly reduce their fat in a safe and healthy way. It is not a kilojoules-based diet, nor a high protein diet. The weight loss diet is actually a balanced eating plan. No expensive or exotic foods are needed, only the food already in most people's kitchens. All types of food on the program can be eaten, including various types of red/white meat, fish, vegetables, fruit and dairy products such as cheese and yogurt. No tonics or pills are involved - the food itself becomes the 'medicine', and food quantities and combinations are critical to the weight loss diet. Each client follows a diet precisely calibrated to meet their body's needs, to lose fat quickly and increase their general wellness.