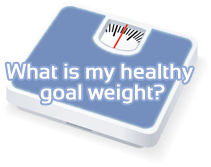 Testimonial
My mum and I are off to get our Eating Program today and I have not been so excited about anything f... more »
- Mum and Daughter support team (Brisbane)

Cohen's Weight Loss Program
About the Dr Cohen Rapid Fat-loss, Weight Loss & Wellness Program
An Individual Program, based on international research which was started over 25 years ago in the USA, Europe and South Africa by Dr Cohen and his Research Partners.
Dr Cohen assesses, monitors and deals with each client's Eating Plan personally.
The Program is called a "Rapid Fat and Weight Loss Program!" It helps the client rapidly reduce fat and overall weight in a safe and healthy way, while it firms the muscles, tones and shapes the body!
It is not a calorie based, neither a high protein diet. It is a balanced Eating Plan and you do not have to starve yourself on the program!
No exotic foods are needed. You may eat all types of food on the program, including various types of red/white meat, fish, vegetables, fruit, dairy products such as cheese and yoghurt etc.
No "injections" or "tonics" or "pills" are involved... your food becomes your "medicine" so food quantities and combinations become very important.
The whole program is based on your unique blood profile, unlike many other diets that treat everyone as the same "fat factory". Dr Cohen analyses your needs via a small, specific blood test and as a result the Eating Plan that is given to you will be specifically for you. You are unique, so your "treatment" must be unique too!
What have past customers achieved on the Dr Cohen's diet?
Massive and rapid fat loss of up to 20 kilograms per month (the average monthly weight loss on the program could be between 7 to 15 kilograms).
No loss of muscle (rather increased firmness and muscle tone).
No hunger pangs or cravings.
Increased energy levels and vitality (physical and cognitive).
Reduced cellulite.
Lowering and normalisation of high blood pressure.
Rapidly reducing high cholesterol.
Improving skin appearance and slowing the ageing process impact.
Increased ability to cope with stress.
Increased overall health and well-being.
Read what some of the thousands of Dr Cohen clients have to say... success stories!
Warning: Beware of imitations!
Unfortunately, like any good thing that works, many people over the years have tried to copy Dr Cohen's work and eating program. All of them have failed because they do not have access to his years of research results and special analysis techniques. So please be careful about claims of "ours is similar to Dr Cohen's diet." Your health is not something to gamble with!
(see list of authorised clinic details)